Real Estate Agents
Real Estate Agents and Brokers
Members of the National, State and Local Associations of Realtors®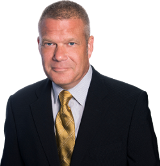 Mikko Jetsu
Mikko is the Qualifying Broker and Chief Executive Officer of Real Estate Intelligence Agency, Inc.
Mikko is a life-long student on how companies deal with marketing and a practitioner of how they might do it with more success. In addition to owning several businesses, Mikko has served as an employee, an officer and a consultant to government, technology and consumer products and services companies. With a 30-year career in corporate strategic planning and management of marketing programs, he can tackle any challenge.
Mikko has earned several designations as a Realtor®, including: Graduate of Realty Institute (GRI®); Military Relocation Professional (MRP®); Short Sales and Foreclosure Resource Certification (SFR®) and e-Pro®.
Mikko, a naturalized US Citizen from Finland, served in the Finnish Air Force, holds Master of Science in Management and Bachelor of Science in Business Administration degrees from the University of Alabama in Huntsville (UA Huntsville). He has also acquired the United States Soccer Federation (USSF) A-level Coaching license in 2003.
Phone: (256) 682-0383
See my listings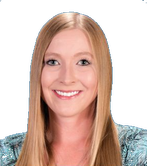 Kaela Hann
Kaela is a Licensed Realtor® with Real Estate Intelligence Agency, Inc.
Kaela has seven years of financial services industry experience as a loan officer, teller, and member service assistant.
Kaela has been a member of real estate lending processing team, and therefore understands the requirement for attention to detail, as the home purchase is one of the largest financial decisions a person makes in a lifetime. While listing her own home for sale, she found the passion for real estate and decided to become even bigger part of that life changing experience for others as a Realtor®.
Kaela was born in Decatur, Alabama and was raised in Lacey's Spring, Alabama. In 2010, she moved to Union Grove, Alabama until returning home to Lacey's Spring. Still a current resident of Morgan County, it's the place she calls home.
Kaela is a mother to one son who she spends her free time with, practicing and playing sports. Kaela's goal is to be available as a resource to her clients, and wants to make the home ownership buying or selling process work for you by using the tools available to her to make the process as smooth and stress free as possible.
Kaela is a three-time dean's list Pharmacy Technician graduate of Virginia College of Huntsville in 2008.
Phone: (256) 690-1442
See my listings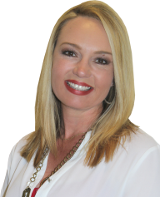 Tiffany Sears Moore
Tiffany is an Associate Broker of Real Estate Intelligence Agency, Inc.
Tiffany is a career real estate professional from Tallassee, Alabama. Over the years Tiffany has built a successful and growing business by focusing on professionalism, enthusiasm and integrity. Tiffany builds congenial, long–lasting relationships with her clients and will always go the extra mile to provide personal attention and results.
Tiffany's primary focus is in helping her clients with buying and selling of residential and commercial real estate. However, she also has experience in residential development and investor representation. She has represented local and regional builders and has specialized in new home sales. By applying her broad-based expertise, Tiffany will provide you with professionally executed real estate services with dedication and determination accompanied with personal and professional integrity.
Tiffany is passionate about her family, friends, and the people in her community. Her professional real estate knowledge, deep appreciation and love for the local region and the people who live here make Tiffany the only reasonable choice for anyone looking to learn about, sell and/or purchase real estate in Huntsville/Madison county and the surrounding areas.
Tiffany acquired her Alabama Real Estate License in 1997, and her Broker License in 2009.
Phone: (256) 457-0804
See my listings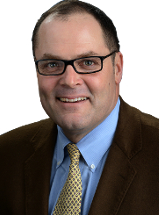 Mike Fitzgibbon
Michael is an Associate Broker® with Real Estate Intelligence Agency, Inc.
Mike has thirty years of experience within the financial services industry as a service representative, loan officer, and collections manager. His extensive professional background in the consumer finance arena negotiating with consumers and third party vendors provide him with strong communication skills and problem resolution techniques. Mike believes in providing information to the consumer so they may make informed decisions, based on their own best interests, motivations, and goals.
Mike was born in El Paso and grew up in Dallas, so Mike is a native Texan. But after forty years of residence in Madison County, he calls Alabama home. Mike attended Grissom High School and earned his Bachelor of Science in Business Administration at the University of Alabama in Huntsville (UA Huntsville).
Mike enjoys cycling and is a soccer and football enthusiast.
Phone: (256) 658-2747
See my listings