REIA » 352 TARA DRIVE, GUNTERSVILLE, AL 35976 (MLS # 1083046)
352 TARA DRIVE, GUNTERSVILLE, AL 35976 (MLS # 1083046)
Mikko Jetsu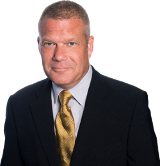 Mikko is the Qualifying Broker and CEO of Real Estate Intelligence Agency of Huntsville, Alabama.
Mikko is a life-long student on how companies deal with marketing and a practitioner of how they might do it with more success. In addition to owning several businesses, Mikko has served as an employee, an officer and a consultant to government, technology and consumer products and services companies. With a 30-year career in corporate strategic planning and management of marketing programs, he is capable of tackling any challenge.
Phone: (256) 682-0383
See my listings
Mike Fitzgibbon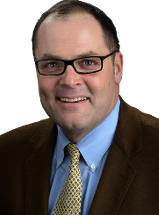 Michael is a Licensed Realtor® with Real Estate Intelligence Agency, Inc.
Mike has thirty years of experience within the financial services industry as a service representative, loan officer, and collections manager. His extensive professional background in the consumer finance arena negotiating with consumers and third party vendors provide him with strong communication skills and problem resolution techniques. Mike believes in providing information to the consumer so they may make informed decisions, based on their own best interests, motivations, and goals.
Mike was born in El Paso and grew up in Dallas, so Mike is a native Texan. But after forty years of residence in Madison County, he calls Alabama home. Mike attended Grissom High School and earned his Bachelor of Science in Business Administration at the University of Alabama in Huntsville (UA Huntsville).
Mike enjoys cycling and is a soccer and football enthusiast.
Phone: (256) 658-2747
See my listings
Michael Noe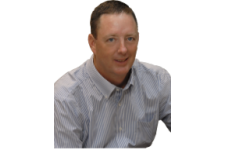 Michael is a Licensed Realtor® with Real Estate Intelligence Agency, Inc.
Michael has a vast background of experience and knowledge, from proudly serving in the military to working extensively as a government contractor. Michael has been in positions of public trust for over 20 years and knows the most important aspect of developing relationships is trust. As a Veteran, a law enforcement professional and student, Michael has attained the experience and tools needed to help his clients achieve their goals on their terms.
After completing basic training and the Military Police School at Fort McClellan, Alabama for the Army Reserves in 1995, Michael worked on Kwajalein in the Marshall Islands from 1996 to 2001. There he served the community as an officer and sergeant with the Kwajalein Police Department and then with Raytheon as a supervisor for Facilities, Operations and Maintenance. In 2001, Michael returned to Huntsville and went to work as a contract security/law enforcement professional at Marshall Space Flight Center. Michael was deployed to Afghanistan from 2003 to 2004.
Michael has achieved an Associate's Degree in General Studies in 2008, a Bachelor's Degree in Human Resource Management in 2010 and Master's in Business Administration in 2012.
Phone: (256) 698-2038
See my listings